James McCarthy Interview with Dr. Mel
Dr. Mel: It is with delight that I introduce you to James McCarthy, author of "Sin & Redemption: The Pink Elephant Connection." He is an incredible person with an even more incredible life's story. Enjoy.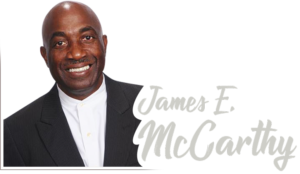 James E. McCarthy is a retired self-employed Private Investigator and Tax practitioner who was born and raised in Orlando, Florida.
After High School he worked for TWA as a mail courier at the Kennedy Space center until he was laid off. He volunteered for the United States Army during the Vietnam era and was sent to Germany to serve his tour of duty.
Upon returning home he attended Tallahassee Community College graduating with an AA degree in clinical psychology then further his education by attending Southern College obtaining an AA degree in computing programming then attended the University Of Central Florida, graduating with a BA degree in clinical psychology.
Upon completing college he worked for most of the major Law Firms in the central Florida area as a self-employed private investigator at Investigators Inc. and as a self-employed Special Process Server as well as a Certified Process Server for approximately fifteen years with the Department of Children's and Family attorneys for Seminole County.
At the end of those careers he worked for less than a year as an Investigator I, with the Public Defender's Office then left there and became CDC Certified and worked at the Orange County Health Department as a Disease Intervention Specialist chasing down individuals whom had contracted Aids, Syphilis, Gonorrhea, etc. and getting them into the clinic for treatment.
At the end of those two short careers he open his own Tax Practitioner Service as a tax preparer and consultant until he retired but to this day he still maintains a class "C" PI License.
Keep in touch with us...
We're happy to answer any question you have. Just drop us a message in the form with any question you may have.